Identifying key equipment components and ensuring they are available when necessary is a critical part of plant uptime.
CBC Indonesia's comprehensive surveys of plants and equipment provide the customer with a comprehensive dossier of a site's major mechanical componentry in application order, from cross-referencing OEM part numbers to CBC part numbers, and lists a full range of componentry spare parts.
Specialist Installation Services
A major source of failure is incorrect handling and fitting procedures. CBC's Engineered Solutions provide supervision and assistance with bearing fitting, v-belt tensioning, coupling and roll alignments and other installation work. Ensuring components are installed correctly to manufacturer specifications provides your site with the best opportunity to maximize service life and reduce unnecessary down time and production losses.
Training
Through our continuous commitment to quality, CBC strives to provide industry solutions. Utilising our vast technical expertise, we have developed comprehensive product training programs.
For the engineer seeking assistance with selecting the appropriate materials or components, the distributor who wants to provide the best available advice and products to their customers, or the maintenance person interested in achieving the maximum uptime and performance from their equipment, CBC can help.

Our training program is tailored to your audience and delivered at your site. Where no standard training program exists to address your needs, we have the experts to tailor a program just for you.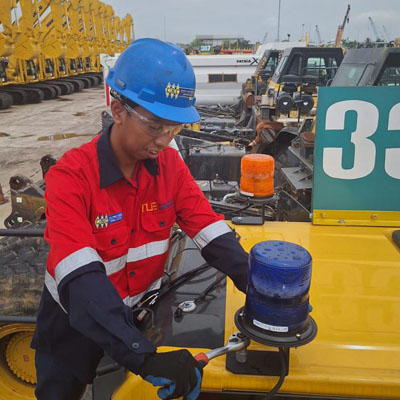 "CBC Indonesia exists to keep our customer's plant and equipment operating in an efficient and sustainable way. Therefore, all our clients have access to CBC's 24 hour, 365 days a year emergency assistance."
CBC Engineered Solutions
Product Application Engineering
Installation & Commissioning
Condition Monitoring – Oil Sampling
Special Purpose Manufacture
Component Standardisation