CBC's warehousing and inventory management solutions are customized to assist our business partners reduce inventory, while maintaining necessary levels of availability to sustain operations. Our warehousing and inventory management solutions ensure:
Identification of critical items required to run your business
Identification of equipment spare parts
Identification of parts required in routine maintenance
Rationalization of spare parts inventory
Reduction of obsolete, excess and duplicate inventories
Correct handling and storage of bearings and components
Refurbishment of damaged items and those in poor condition.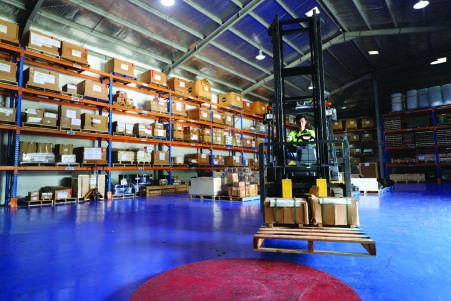 "We know that the products and solutions we provide to our customers are essential for their business. That's why we are committed to providing them with the highest and fullest range of quality products and services in order to give our customers an outstanding experience."
- Yayak Mansyur -
Supply Chain Manager
CBC Engineered Solutions
Product Application Engineering
Installation & Commissioning
Condition Monitoring – Oil Sampling
Special Purpose Manufacture
Component Standardisation